There. I've said it. My name is Spidergrrl and I am a fruit slut. My recent obsession has been figs. I despised them in my childhood--our neighbour Ruby Hall had a fig tree and always offered me one when I came by to visit. I am sure my words were polite, but my face said, "gag me with a spoon."

It was the texture, it was all grainy and gooey. She was forever hoisting jars of homemade fig preserves on us and I never ate a spoonful. Ah, how times have changed.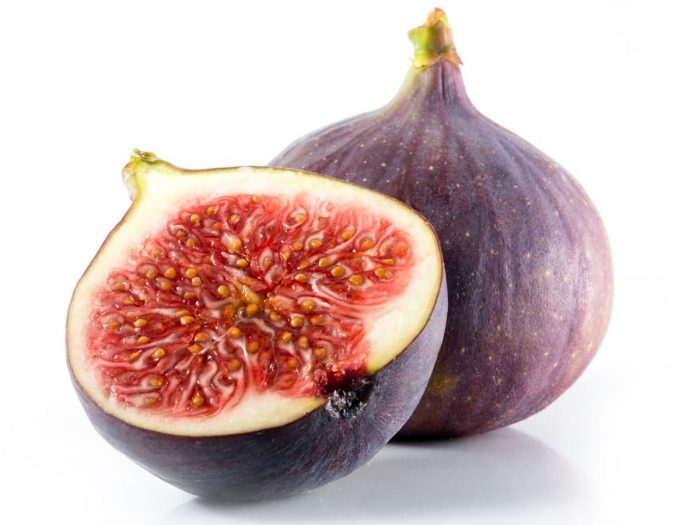 Recently we went out to eat at my favourite London restaurant Tibits. One of the salads had fresh figs that had been quartered. I ate one and it was *love* and first taste. I would like to digress momentarily and say there are two things I love about Tibits--the delicious fresh vegan food and the flocked wallpaper.
just look at that texture, waiting to be caressed
As a child I had a wallpaper sample book (do they even give those away any more?)

I loved to rub the flocked wallpaper so much that I rubbed all the fuzziness off of it. When we go to Tibits I like to sit where I can rub the wallpaper with one hand whilst I eat with the other. Spiderman just gives me that *look*, but I pretend I don't see him.
Anyway, since then I have been obsessed with figs. I have bought some every week in the local market--big bruise coloured figs with an outer skin like a bat's wing and a deep russet interior. There is no other way to eat a fig but sensually. I like to stand by the sink and rub the soft leathery skin against my lips and cheeks. Then I slice it open and use my tongue to scoop the lovely, honeyed interior away from the skin. I tend to moan a lot when I do it because the taste is so magical. This is a true transcription of something that happened in our house.
Spiderman:
(walking through front door) *whistle* (special whistle he uses to tell me "I love you/ I'm home")
Spiderman:
Where are you?
Me:
In the kitchen..Oh yes…..mmmm…..Oh..Oh….Ohhhhhh
Spiderman:
What the hell are you doing?
Me:
(sheepishly) Um….eating a fig.
So there you have it. A confirmed fruit slut. Now if only we had flocked wallpaper….