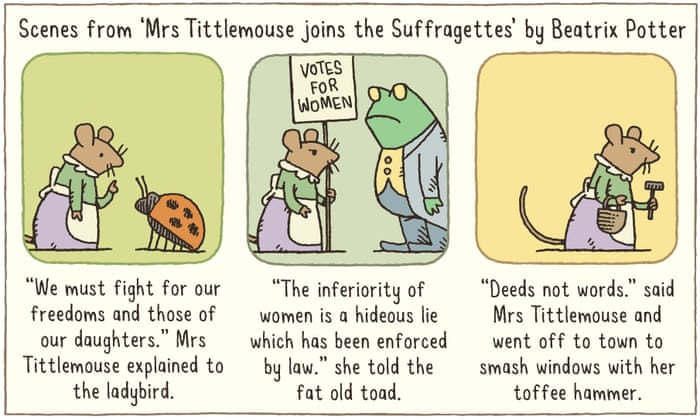 Click to (hopefully) enlarge!
One of our favourite cartoonists
Tom Gauld
strikes again. We just love his surreal take on stuff. I bet this is the book Beatrix Potter *wanted* to write. We have two of his original drawings and would love to have this too, but alas, the days of buying art are over. At least for now.
Stay tuned for some Tom Gauld science fiction!